Affordable Dental and Vision Plans
Have you been avoiding your dentist because you don't want to pay those huge bills? You don't have to when you invest in a proper dental and vision insurance plan. When you're insured, doctor's visits become more affordable, making regular visits worthwhile.
Here at FD Insurance Agency, we sell PrimeStar Individual Dental Insurance and Advantage Plus, giving you the freedom to choose any dentist with the opportunity to utilize a maximum care network provider that can give you additional savings. Click on Ameritas logo below to access the dental form you need.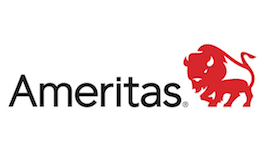 In the busy world we live in, you have enough things to worry about, insurance doesn't have to be one of them! Let FD Insurance take that off your plate!
Fill out this short form and an FD Insurance Agent will contact you the same business day with your FREE quote.
If you need immediate assistance, please call (316) 927-2922.